Today we launched a new feature that allows Schools or Businesses to login on Closings pages of your website and update their own school's status (this is especially handy during the snow months when you have hundreds of schools needing to announce closings!).
By default this is not enabled, but you can add to the LOGIN parameter to your closings shortcode to enable it.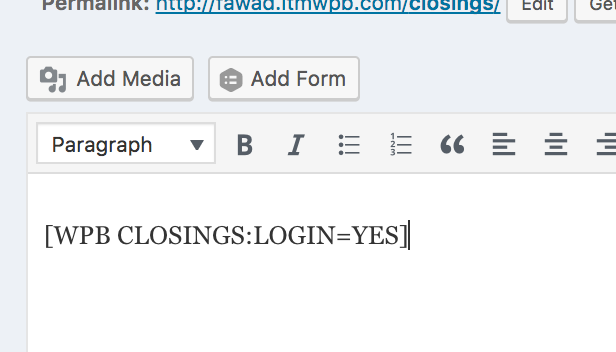 Settings up a School or Business to login is easy!
Just click the Setup Login link on a school and give them a username and a passcode (please don't use abc123 like in the gif below!) and optionally enter their contact email address (so you know where to send the login info to!)…and they are ready to begin updating their own school's status!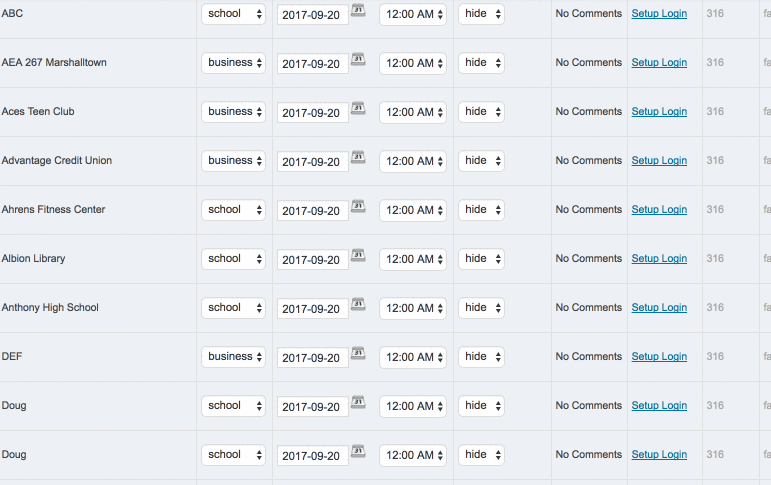 How Does a School / Business Update Their Status?
Easy!  They login on your Closings Page (wherever you added the Closings shortcode)
They set the Status, a Public Comment and what Date they want the status to expire and click Save.  That's it!  Their School will instantly update on your website.

So set up your schools and businesses today!  It is one less thing you'll need to manage on a snowy day!