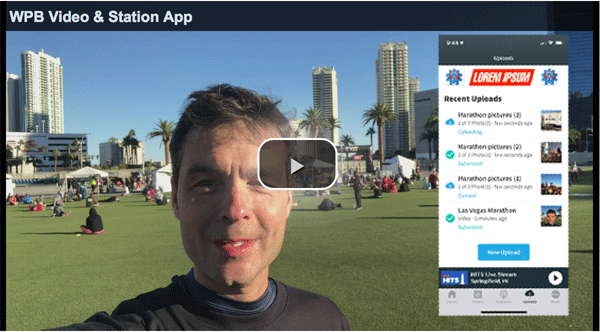 Also of note is the seperate station app. It has streaming and news and contests, of course, but also has a video, audio and pic upload system so your staff and audience can contribute content to the website, app and social streams.
With WPB Video and the new optional app system you can cover and monetize your community like never before.
Call 203-569-2009 and ask for Doug or Tom to learn more.